---

COLONYA CAIXA POLLENÇA

Mallorca, Spain
2020
In collaboration with Arquitectura Agronomia and Junquera Arquitectos

Finalist competition entry for the renovation of a former carpet factory on the island of Mallorca in Spain.

Responding to Mallorca's unique capacity to support both tropical and arid plants typical of the Mediterranean climate, our team proposed a courtyard garden that emphasizes drought-adapted shrubs on the ground and leafy, tropical flowering vines in the canopy which provide shade in the summer. The structure collects water from the roofs during the rainy season, which is collected in visible glass cylinders and used to irrigate the garden in the summer. The project celebrates the capacities of different plants to respond to and create microclimates due to their unique adaptations to climatic constraints.

The proposal was awarded third place, with the following comments from the Jury:

"The Jury was surprised by the attempt, so coincident with contemporary sensibility, to transform what is left of the factory structure into an environment in which nature stands out... The vegetation has been incorporated inside in line with the outside, giving it new life."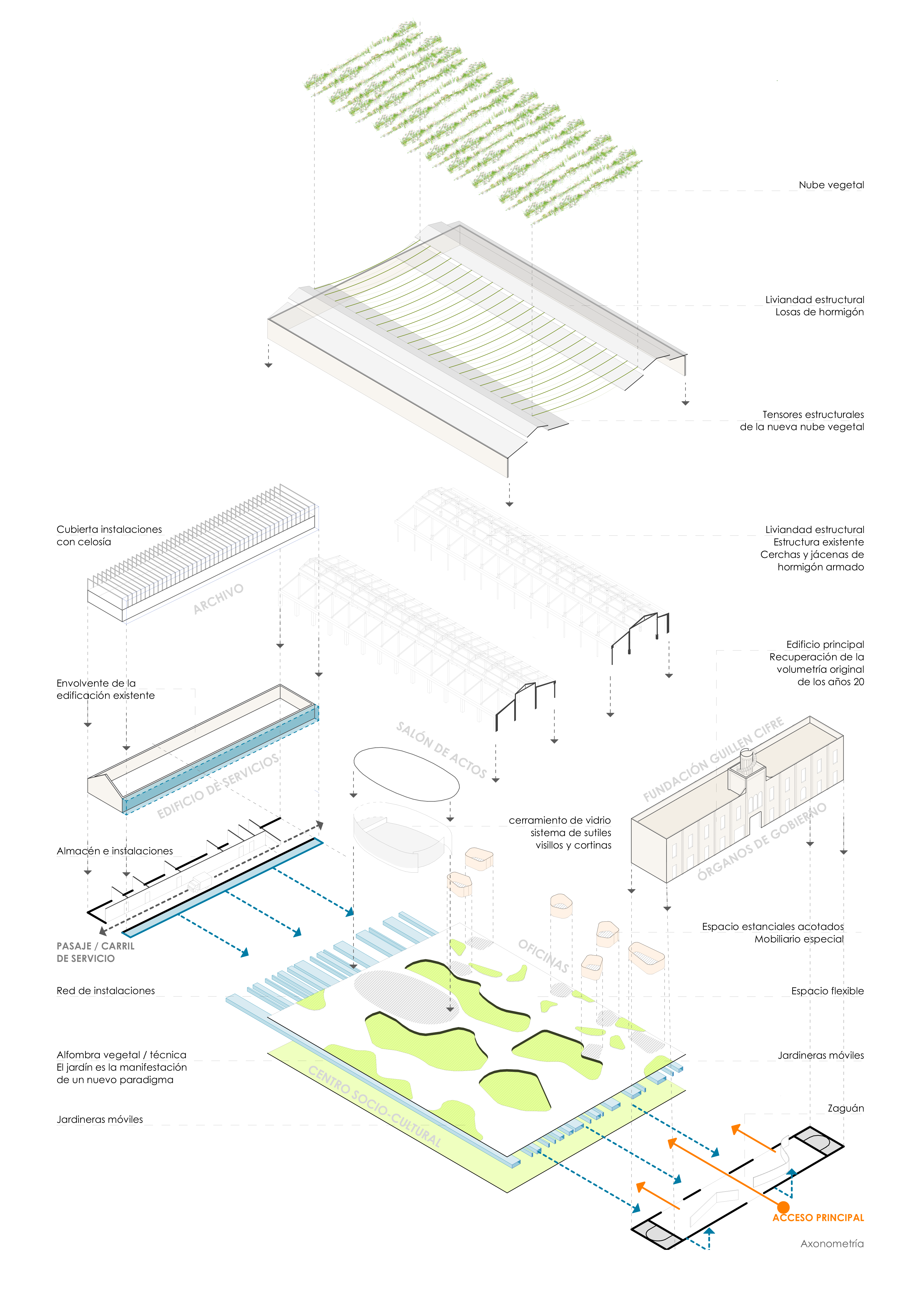 OLT Team: Bonnie Kate Walker, Cara Turett, Luke Harris